Check out some of our previous & current proejcts
Take A Sneak Peak And See What You Can Become A Part Of!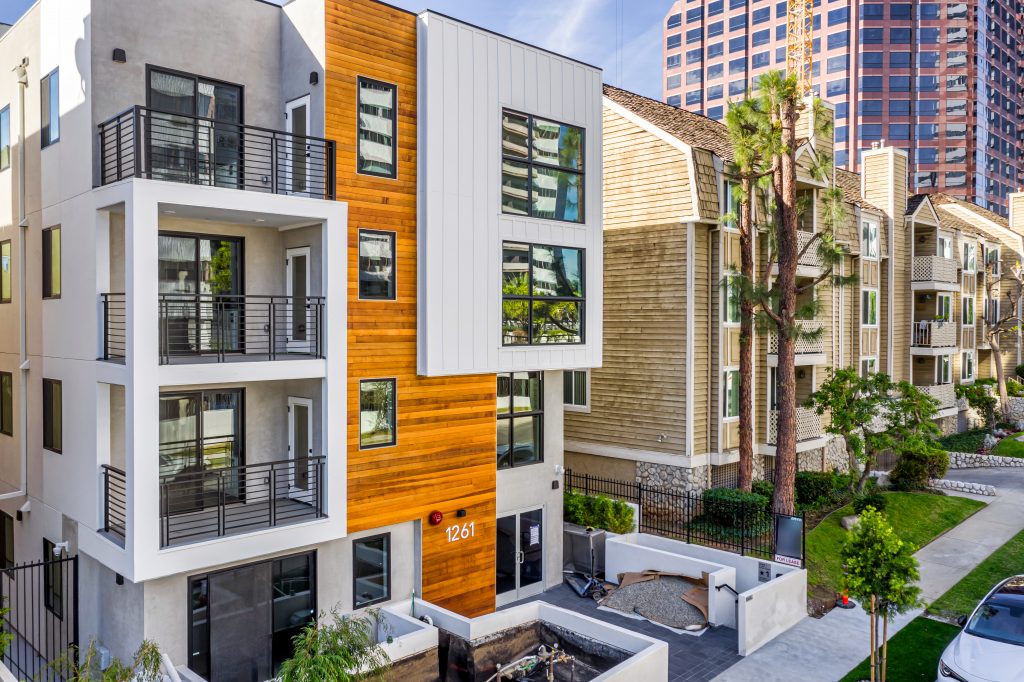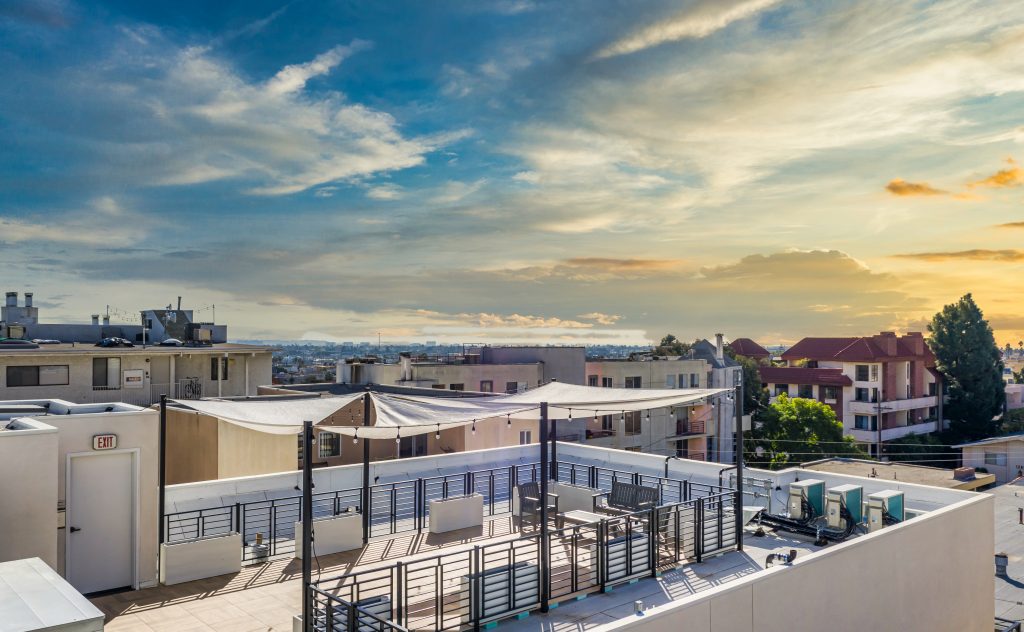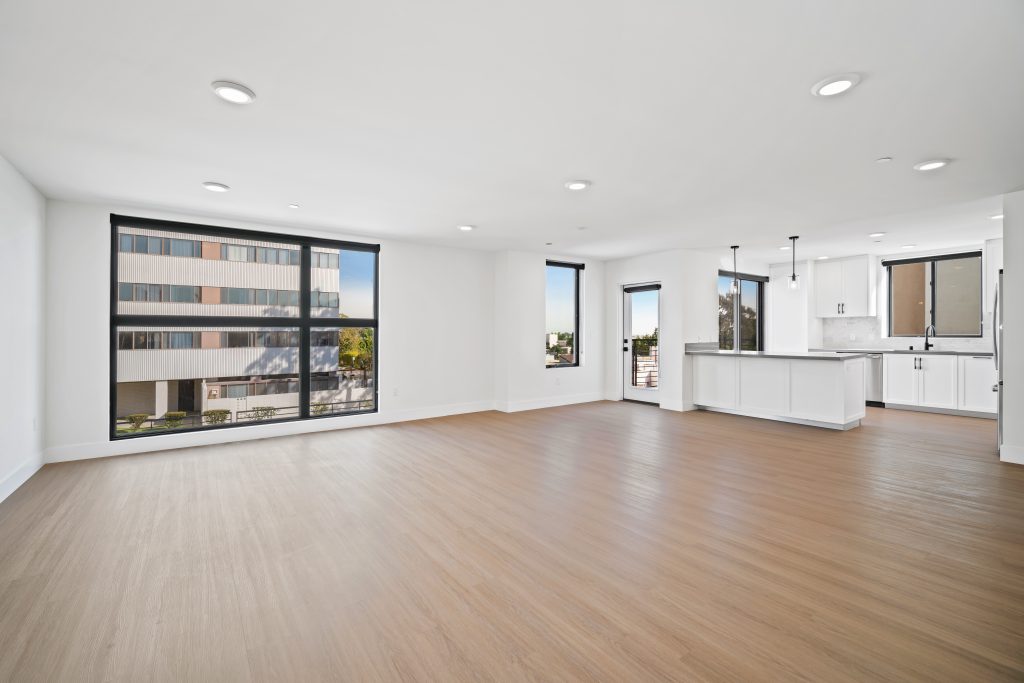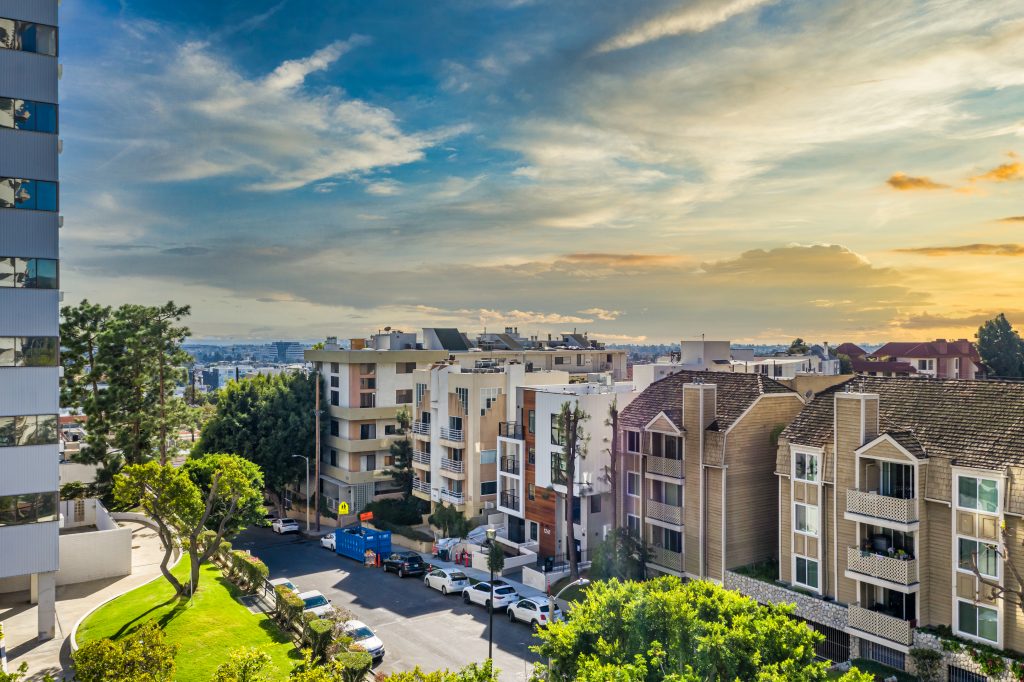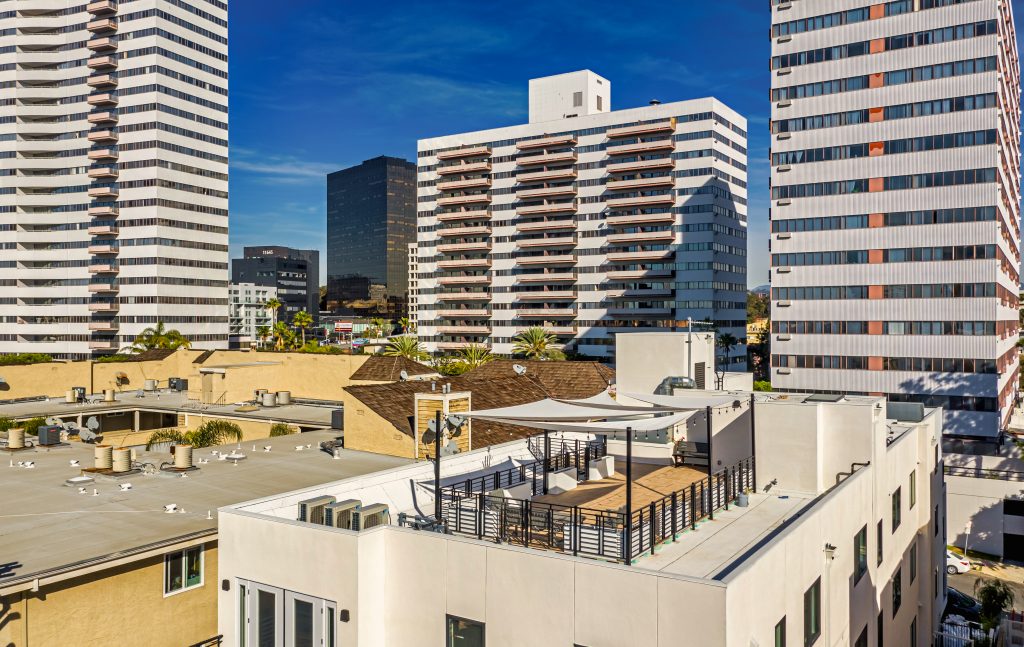 1261 STONER AVE – Stoner Flats
Originally sourced as a 7,000 sf RTI permitted lot in West LA.
Rent Stabilization required by city ordinance required setting initial lease rates as high as possible, thus requiring the unit interiors to have high finishes.
Construction broke ground in August of 2017 and completed with Certificates of Occupancy delivered in December of 2019. LEED Platinum – Green Certification
18,200 GBA with 11,485 square feet of rentable area consisting of 1 – 2 Bed / 2.5 Bath, 3 – 3 Bed / 2.5 Bath, and 4 – 3 Bed / 3 Bath units.
The property is ideally located just half block from Wilshire Boulevard and offers ocean views from its rooftop deck
Disposition: Sold for $8.99M at a price per unit of $1,123,750. At the time in 2021 this was the highest price per unit ever achieved within the submarket.
2425 W TURNEY AVE – Turney Cottages
December 2021, GeometricRE acquired a 10 unit multifamily bungalow style property located West 
The asset was purchased at a 5.5% in-place cap rate with a pro-forma stabilized cap rate of 6.75%  The asset has out performed the original underwriting and stabilized at a 7%+ cap rate. 
GeometricRE completed substantial exterior renovations to the property includging an aesthetic block wall which provides the residents additional privacy. Further individual units were improved with exterior patio fencing giving each unit the feel of their own detached house.  
GeometricRE also removed problematic tenants, and completed full interior renovations of 2 of the units further increase the NOI at the property.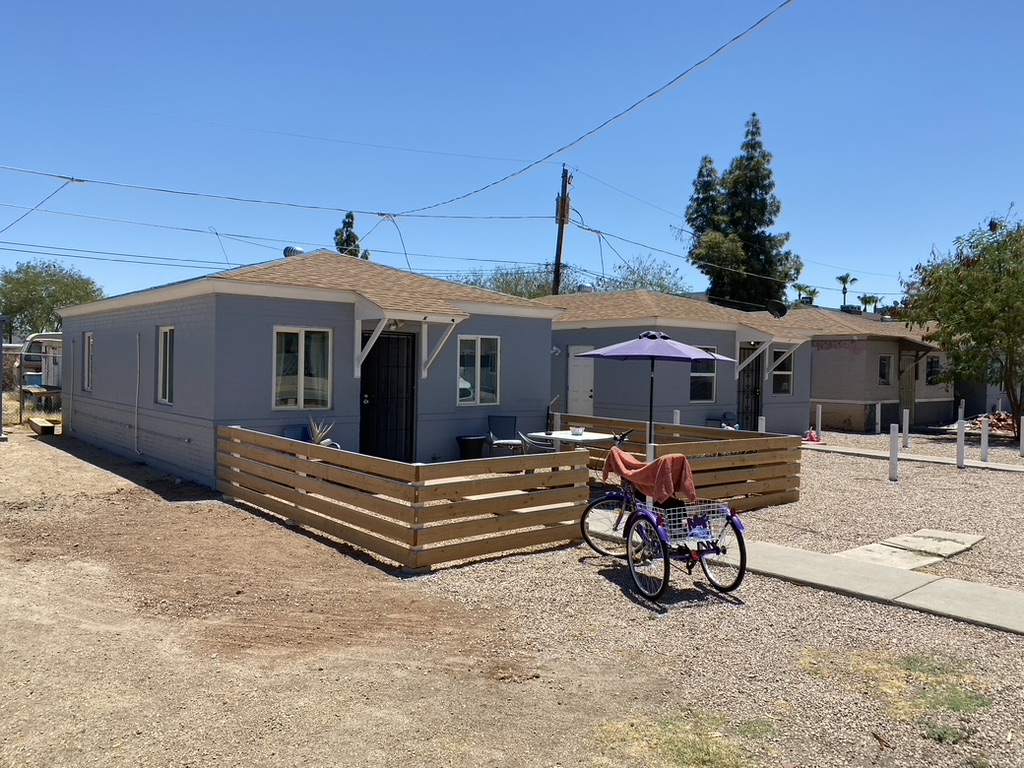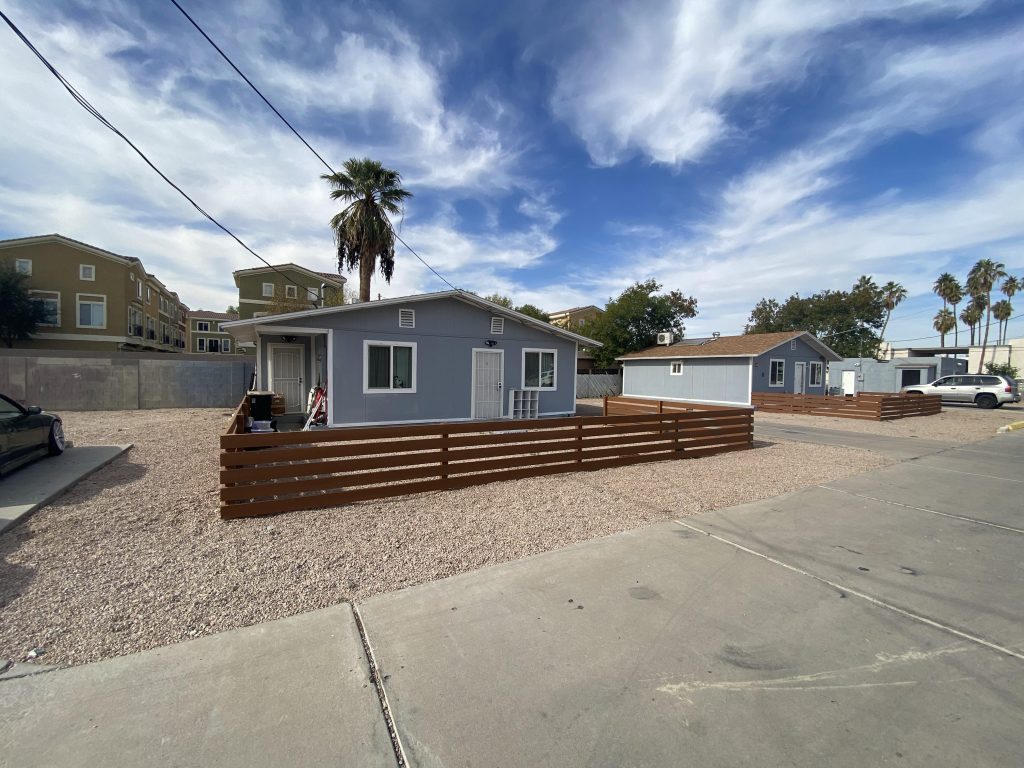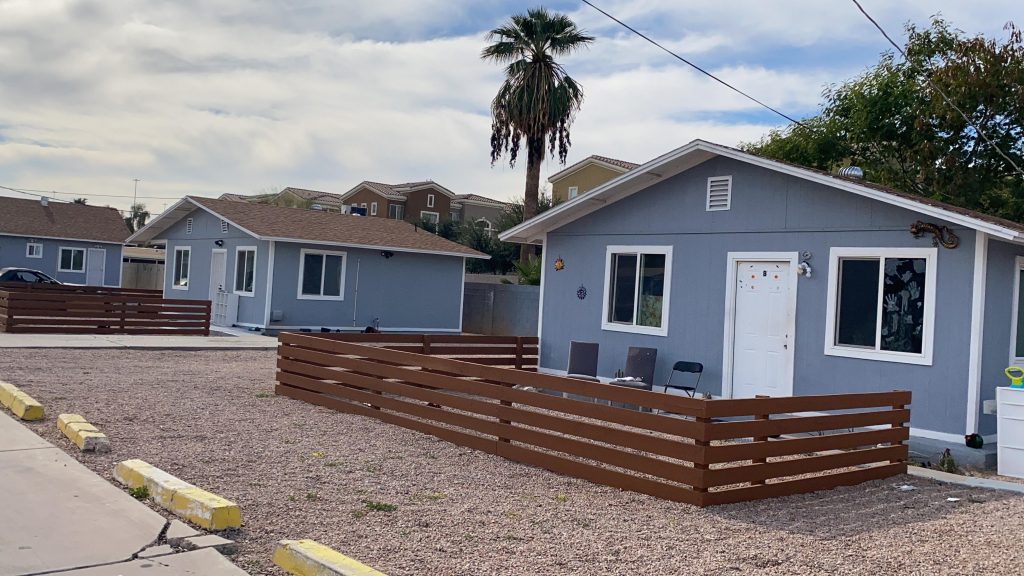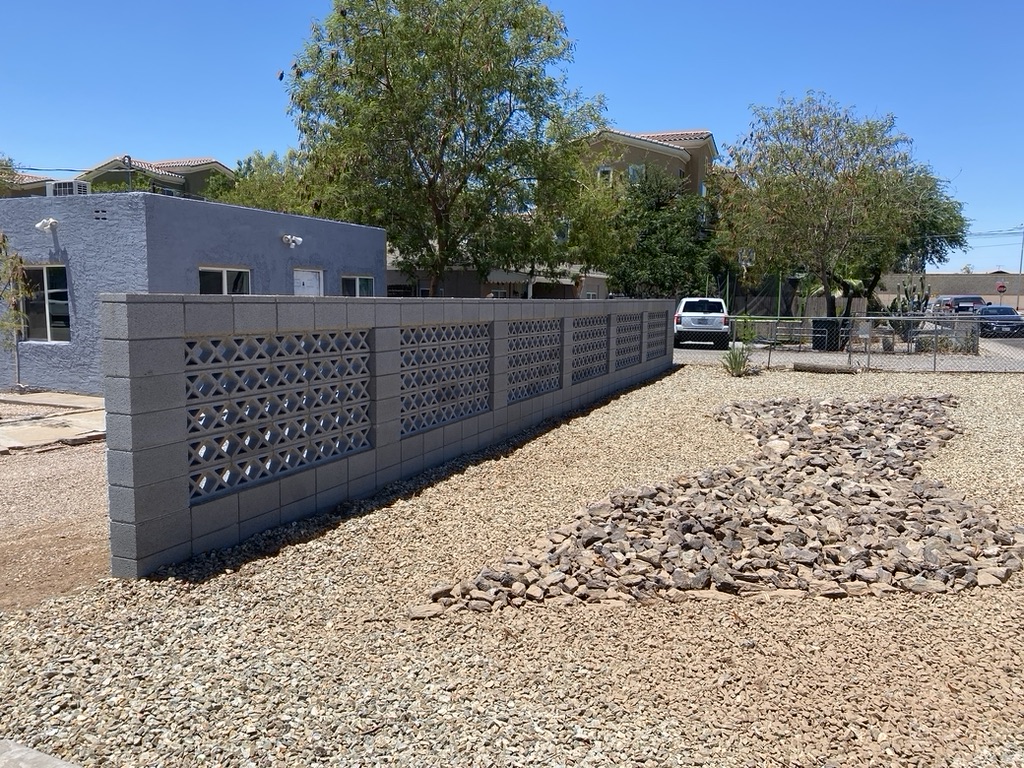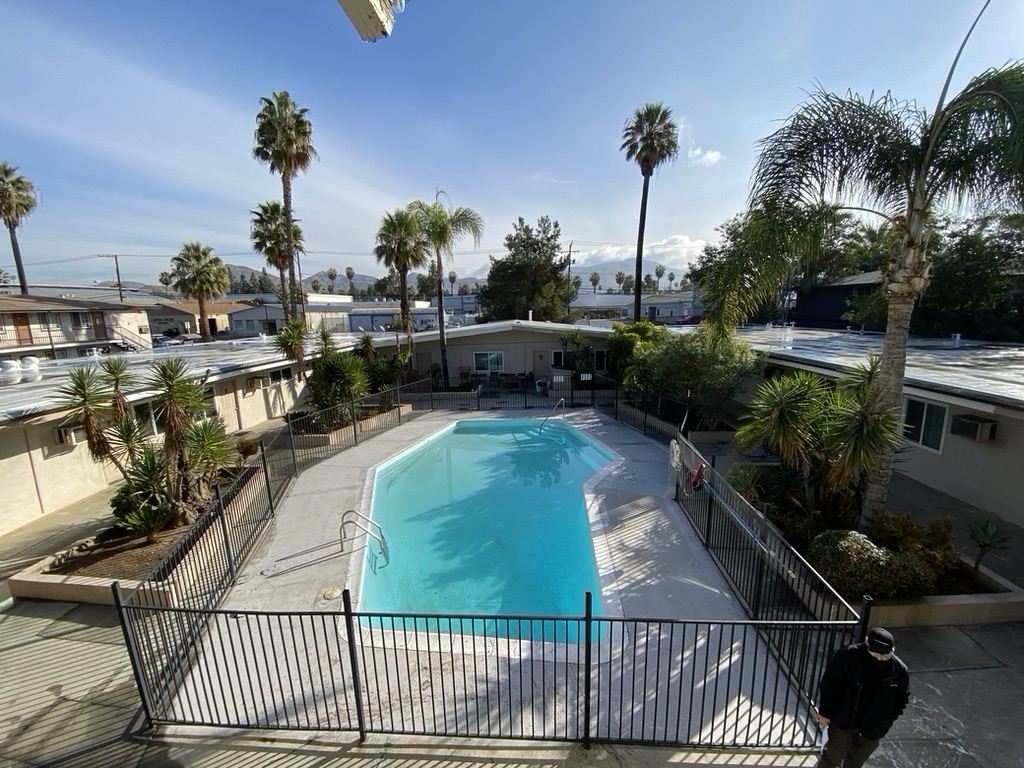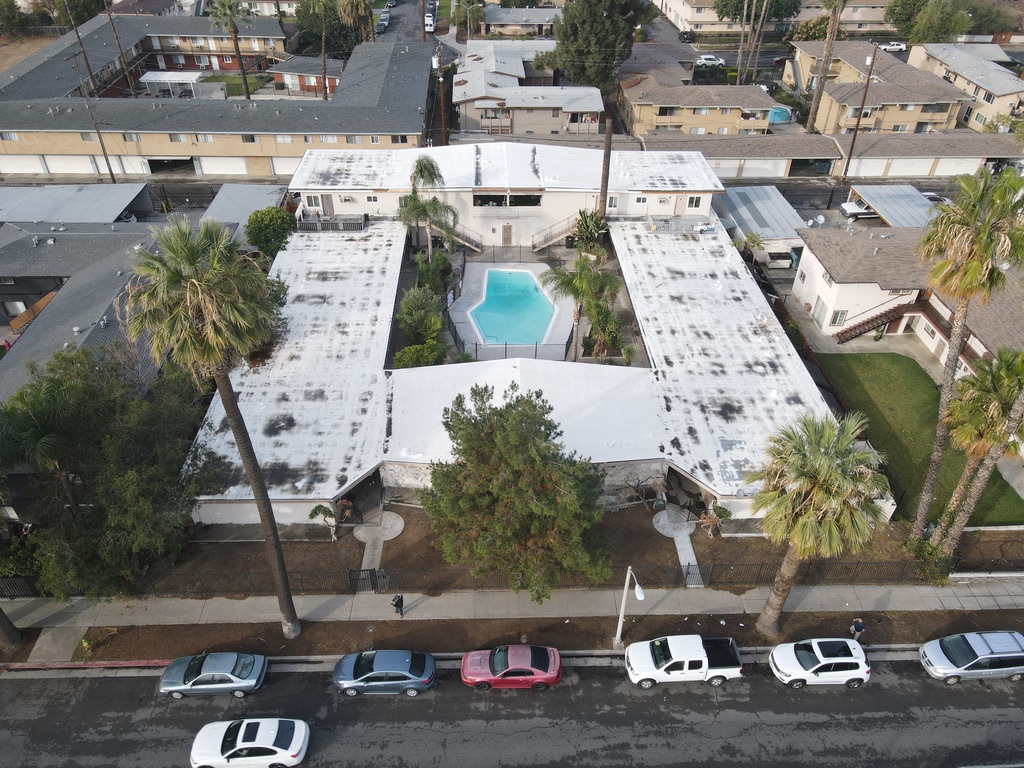 3581 CHICAGO AVE – Rock Ridge 
November 2021, GeometricRE sourced a 16 unit, garden style apartment in Riverside, CA.
The property sits on Chicago Ave, a gentrifying area of Riverside with walking access to parks, coffee shops, and a mile of UC Riverside.  
This was a heavy value add with full interior demolition of all units, adding new floors, doors, cabinets, countertops, appliances, along with extensive bathroom remodels.  
The renovation project included the addition of a 2 bedroom ADU and a conversion of two of the one bedroom units into three bedroom units. These changes to the asset significantly increased the value of the property. 
ARMONIA CT AIRBNB HOMES – Armonia Townhomes 
November 2022, GeometricRE sourced 4 brand new town homes in the Terra del Lago Community in Indio, CA.  
The composition of the units was comprised of 2 – 4 bedroom / 4.5 bathroom units measuring 2680 SF and 2 – 4 bedroom / 3.5 bathroom units measuring 2480 SF.
These asset were purchased at approximately a 30% discount to newly sold assets within 2 weeks of our closing date. The low basis was a primary value identified in the asset as these were purchased a 7% capitalization rate based on standard yearly leases. 
Two of these asset will be run as short term rentals for the burgeoning vacation market located in Indio. The short term rental market was vetted extensively given the heavy demand from travelers from different locations in the US as well as local visitors from the Southern California market. 
The remaining two units were leased immediately after close as standard rentals for a hedge against potential volatility within the short term rental industry. 
GeometricRE was able to secured financing at a discounted rate, making these homes a high cash flow asset in a current multifamily slump.